Por/By Robert Fisk
April 18, 2017 "Information Clearing House" –  "The Independent"– It was the Mother of all Hypocrisy. Some dead Syrian babies matter, I guess. Other dead Syrian babies don't matter.
Fue la Madre de toda la Hipocresia.  Supongo que la muerte de algunos niños sirios importa.  Otros niños sirios muertos no importa.
One mass murder in Syria two weeks ago killed children and babies and stirred our leaders to righteous indignation. But the slaughter in Syria this weekend killed even more children and babies – yet brought forth nothing but silence from those who claim to guard our moral values. Now why should this be?
Una asesinato en masa en Siria hace dos semanas mato niños y bebes  y provoco indignación justificada en nuestros líderes.  Pero la matanza en Siria durante el fin de semana causo la muerte de más niños y bebes—si embargo solo produjo el silencio de aquellos que dicen representar nuestros valores morales.  ¿Porque debe ser esto?
When a gas attack in Syria killed more than 70 civilians on 4 April, including babies and children, Donald Trump ordered a missile attack on Syria. America applauded. So did its media. So did much of the world.
Cuando un ataque con gases mato más de 70 civiles en Siria en 4 de abril, incluyendo niños y bebes, Donald Trump ordeno un ataque con misiles contra Siria. Estados Unidos aplaudió.  Como también lo hicieron sus medios de comunicación. Como también lo hizo gran parte del mundo.
Trump called Bashar al-Assad "evil" and "an animal". The EU condemned the Syrian regime. Downing Street called the gas attack "barbaric". Almost every western leader demanded that Assad should be overthrown.
Trump caracterizo a Bashar al-Assad (Presidente de Siria) como "malo" y como "un animal."  La Unión Europea condeno al régimen Sirio.  Downing Street (la oficina del Primer Ministro ingles) lo llamo "barbarico."  Casi todos los líderes occidentales exigieron que Assad fuera derrocado.
Yet after this weekend's suicide bombing of a convoy of civilian refugees outside Aleppo killed 126 Syrians, more than 80 of them children, the White House said nothing. Even though the death toll was far greater, Trump didn't even Tweet his grief.
Sin embargo después de que un ataque suicida con explosivos contra un convoy de refugiados civiles afuera de Alepo matara 126 civiles, más de 80 niños, la Casa Blanca no dijo nada.  Aunque el numero de victimas fue mucho mayor, Trump ni siquiera tuiteo su dolor.
The US navy launched not even a symbolic bullet towards Syria. The EU went all coy and refused to say a single word. All talk of "barbarism" from Downing Street was smothered.
La fuerza naval norteamericana ni siquiera disparo una bala simbólica hacia Siria.  La Unión Europea se torno toda evasiva y rehusó articular ni siquiera una palabra.   Toda la expresión de "barbarismo" de Downing Street fue ahogada.
Do they feel no sense of shame? What callousness. What disgrace. How outrageous that our compassion should dry up the moment we realized that this latest massacre of the innocents wasn't quite worth the same amount of tears and fury that the early massacre had produced.
? Acaso no les da vergüenza? Que crueldad.  Que desgracia.
Que indignante que nuestra compasión se agoto al momento que nos dimos cuenta que la  ultima masacre de inocentes no merecía la misma cantidad de lagrimas y furia que produjera la masacre anterior.
It fact it wasn't worth a single tear. For the 126 Syrians – almost all of them civilians – who have just been killed outside Aleppo, were Shia Muslims being evacuated from two government-held (ie Bashar-held) villages in the north of Syria.
En realidad no mereció una sola lagrima.  Para los 126 Sirio—casi todos civiles—que acababan de morir fuera de Alepo, eran Musulmanes Shiitas que estaban siendo evacuados de dos poblados controlados por el gobierno (controladas por Bashar al-Assad) en el norte de Siria.
And their killer was obviously from al-Nusra (al-Qaeda) or one of the Sunni "rebel" groups we in the West have armed – or quite possibly from Isis itself – and thus didn't qualify for our sorrow.
Y su asesino fue obviamente miembro de al-Nusra (al-Qaeda) o uno de los otros grupos "rebeldes: Sunitas que nosotros en Occidente hemos armado—o muy posiblemente de (Daesh) el Estado Islámico mismo—por tanto no califico para producirnos pena.
The UN, clip-clopping on to the stage-boards as usual, did speak out. The latest attack was "a new horror". And Pope Francis called it "ignoble" and prayed for "beloved and martyred Syria". La ONU como de costumbre, hablo diciendo que el ultimo ataque fue "un nuevo horror" Y el Papa Francisco lo llamo "vil" y rezo por la "amada y martirizada Siria."
And having been brought up by a pretty anti-Catholic dad, I said what I often say when I think the Pontiff has got it right, especially Francis: Good old Pope! Why, even the virtually non-existent anti-Assad "Free Syrian Army" condemned the attack as "terrorist".
Y habiendo crecido con un padre muy anti católico, yo dije lo que frecuentemente digo cuando pienso que el Pontífice ha acertado, especialmente Francisco" El Buen Papa!  ¿Porque hasta el virtualmente inexistente grupo anti Assad el "Ejercito Libre Siria" condeno el ataque describiéndolo como "terrorista."?
But that was it. And I recalled all those maudlin stories about how Ivanka Trump, as a mother, had been especially moved by the videotape from Khan Shaykoun, the site of the chemical attack on 4 April, and had urged her father to do something about it.
Pero eso fue todo. Y recuerdo todas esas historias lagrimosas sobre Ivanka Trump, como madre, había sido especialmente conmovida por el video de Khan Shaykoun, el lugar donde ocurrió el ataque (con armas) químicas el 4 de abril, y urgido a su padre que hiciera algo al respecto.
And then it was Federica Mogherini, the EU's 'High Representative" for foreign affairs and security policy, who described the attack as "awful" – but insisted that she spoke "first of all as a mother". Quite right, too.
Luego estaba Federica Mogherini, "la Alta Representante" de la Unión Europea en cuestiones de relaciones internacionales y política de seguridad, quien describiera el ataque (del 4 de abril) como "terrible"—pero que insistiera que ella hablo "primero que nada como madre." Bien acertado tambien.
But what happened to all her maternal feelings – and those of Ivanka – when the pictures came in from northern Syria this weekend of exploded babies and children packaged up in black plastic bags? Silence.
?Pero que paso con todos sus sentimientos maternales—y con  los de Ivanka—cuando arribaron las fotos del norte de Siria durante este fin de semana mostrando niños explotados y pequeños acomodados dentro de bolsas de plástico negras?  Silencio.
There's no doubting the flagrant, deliberate, vile cruelty of Saturday's attack. The suicide bomber approached the refugee buses with a cartload of children's cookies and potato chips – approaching, I might add, a population of fleeing Shia civilians who had been starving under siege by the anti-Assad rebels (some of whom, of course, were armed by us).
No hay ninguna duda sobre el flagrante, deliberado, y vil crueldad del ataque del sábado.  El bombardero suicida se acerco a los autobuses de los refugiados con un carrito lleno de galletas y papas fritas—acercándose—debo agregar—a una población de civiles Shiitas que huía y que habían estado muriéndose de hambre y sitiados por los rebeldes anti Assad (algunos de ellos, por supuesto, armados por nosotros).
Yet they didn't count. Their "beautiful little babies" – I quote Trump on the earlier gas victims – didn't stir us to anger. Because they were Shias? Because the culprits might have been too closely associated with us in the West? Or because – and here's the point – they were the victims of the wrong kind of killer.
Nada de eso valió la pena. Sus "hermosos pequeños bebes"—cito a Trump después de enterarse de las primeras victimas del ataque con gas—no nos indigno.   ¿Acaso porque eran Shiitas?   ¿Quizás porque los responsables pudieron estar íntimamente ligados a Occidente? O porque—y aquí esta el punto—eran victimas del  asesino equivocado.
For what we want right now is to blame the "evil", "animal", "brutal", etc, Bashar al-Assad who was first "suspected" to have carried out the 4 April gas attack (I quote The Wall Street Journal, no less) and then accused by the entire West of total and deliberate responsibility of the gas massacre.
Porque lo que queremos ahorita es culpar al "malo", "animal," "brutal," etc, Bashar al-Assad quien a principio "se sospecho" que era responsable del ataque con armas químicas el 4 de Abril (cito aquí al Wall Street Journal) y luego acusado por todo Occidente de tener la responsabilidad total y deliberada por  la masacre con gas.
No-one should question the brutality of the regime. Nor its torture. Nor its history of massive oppression. Yet there are, in fact, some grave doubts about Bashar's responsibility for the 4 April attack – which he has predictably denied – even among Arabs who loath his Baathist regime and all it stands for.
Nadie debe cuestionar la brutalidad del régimen.  Ni su tortura.  Ni su historia de opresión masiva. Aun asi, de hecho hay grandes dudas sobre la responsabilidad de Bashar en el ataque del 4 de Abril—quien predictiblemente el negó—y hasta entre los Árabes que rechazan su régimen Baathista y lo que representa.
Even the leftist but hardly pro-Syrian Israeli writer Uri Avneri – briefly, in his life, a detective – has asked why Assad should commit such a crime when his army and its allies were winning the war in Syria, when such an attack would gravely embarrass the Russian government and military, and when it would change the softening western attitude towards him back towards open support for regime change.
Hasta el izquierdista pero no pro Siria el escritor Israeli Uri Avneri—quien fuera brevemente un detective—se ha preguntado ?porque Assad cometería tal crimen cuando su ejercito y sus aliados estaban ganando la guerra en Siria, cuando un ataque como ese podía avergonzar al gobierno y militares Rusos, y cuando esa acción podía cambiar la actitud occidental  hacia el retornando al apoyo por un cambio de régimen?
And the regime's claim that a Syrian air attack set off explosions in al-Nusra weapons store in Khan Shaykoun (an idea which the Russians also adopted) would be easier to dismiss if the Americans had not used precisely the same excuse for the killing of well over a hundred Iraqi civilians in Mosul in March; they suggested that a US air strike on an Isis arms lorry may have killed the civilians.
Y la explicación del régimen que un ataque aéreo Sirio provoco explosiones en una bodega de armamentos de al-Nusra en Khan Shaykoun (una idea que fue adoptada por los Rusos) seria fácil rechazar si  no hubiera sido usada por los estadounidenses después de que mataron mas de cien civiles iraquíes en Mosul en Marzo; ellos sugirieron que un ataque aéreo de EEUU contra un almacén de armas de ISIS pudo haber matado civiles.
But this has nothing to do with the weekend's far more bloody assault on the refugee convoys heading for western Aleppo.
Pero esto no tiene nada que ver con el sangriento ataque contra convoys de refugiados que se dirigían el fin de semana al poniente de Alepo.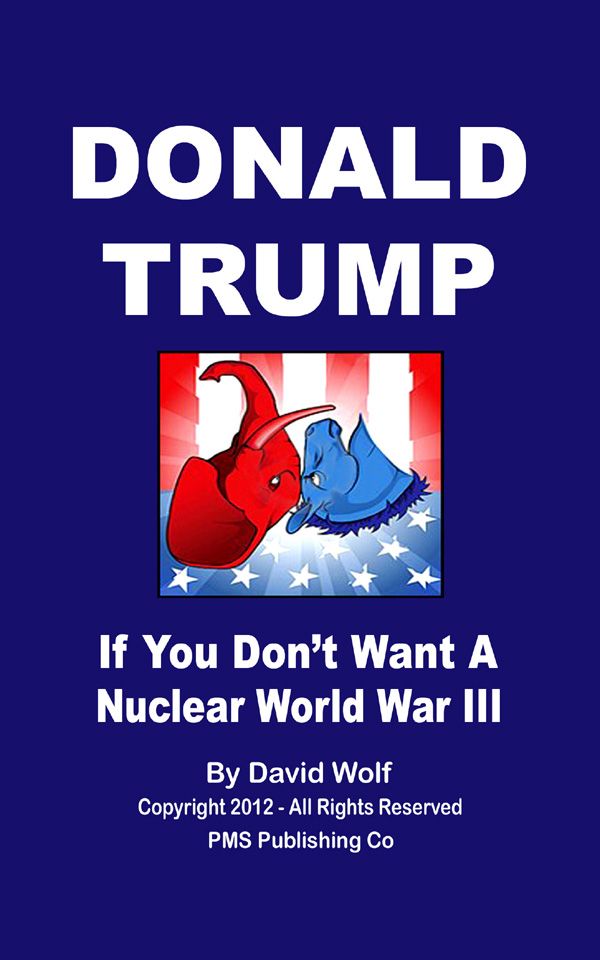 They were part of a now-familiar pattern of mass hostage exchanges between the Syrian government and its opponents in which Sunni opponents of the regime in villages surrounded by the Syrian army or its allies have been trucked out to Idlib and other "rebel"-held areas under safe passage in return for the freedom of Shia villagers surrounded by al-Nusra, Isis and "our" rebels who have been allowed to leave their villages for the safety of government-held cities.
Ellos eran parte de lo que ahora es un patrón familiar de intercambio masivo de rehenes entre el gobierno Sirio y sus oponentes en el que Sunitas adversarios del régimen sitiados por el ejercito Sirio y sus aliados han sido transportados hacia Idlib y otras áreas controladas por "rebeldes—bajo pase seguro a cambio de la liberación de poblanos Shiitas sitiados por al-Nusra, ISIS y otros de "nuestros" rebeldes que se les ha permitido que abandonen sus poblados para irse a zonas de seguridad en ciudades controladas por el gobierno.
Such were the victims of Saturday's suicide bombing; they were Shia villagers of al-Foua and Kfraya, along with several government fighters, en route to what would be – for them – the safety of Aleppo.
Las victimas del atentado suicida con explosivos del Sábado eran parte de esos intercambios; eran pobladores Shiitas de al-Foua y Kfraya, viajando con algunos combatientes del gobierno, con rumbo a lo que seria para ellos—la seguridad de Alepo.
To     read    the   rest   of   this article please visit:
http://www.informationclearinghouse.info/46893.htm