Trump Sex Blackmail, New Twist in Witch-Hunt

By/Por: Finian Cunningham
SOURCE:http://www.informationclearinghouse.info/46205.htm
January 11, 2017 "Information Clearing House" – "Sputnik" – The US Deep State coup against President-elect Trump has taken on a new twist, with salacious-dripping innuendo that Russian agents have "explosive" blackmail material on the billionaire property magnate.
Both the Russian government and Trump have rejected the claims as "fake news". And to discerning observers it is clear that Russia and Trump are most likely telling the truth.
El Golpe del Estado Profundo" contra el Presidente electo Donald Trump ha tomado un nuevo giro, con insinuación de goteo lascivo que agentes rusos tienen material de chantaje "explosivo" sobre el  multimillonario magnate.
El gobierno ruso y Trump, ambos han rechazado las afirmaciones calificándolas de "noticias falsas". Y para los más exigentes observadores está claro que Rusia y Trump pueden estar diciendo la verdad.
What is going on here is a classic "dirty tricks" operation to smear the incoming president and to intimidate him into toeing the policy line of the unelected powerful rulers of the US – the Deep State.
The reported involvement of British intelligence operatives is also indicative of a "psychological op" given that the latter are past masters at forgery and slander.
Lo que está sucediendo aquí es una clásica operación de "trucos sucios" para manchar al presidente entrante y amedrentarlo para que obedezca la línea política de los in elegidos gobernantes poderosos  de los Estados Unidos – el Estado Profundo.
La divulgada participación de operativos de los servicios de inteligencia británicos también es indicativa de una "operación psicológica" dado que estos últimos son conocidos  maestros de falsificaciones y calumnias.

Specifically, the powers-that-be want Trump to capitulate on his skepticism about their "intelligence" claims that Russia hacked the US presidential election in November. If Trump does not toe the line, then he is liable to be impeached as a "foreign agent" or have his character assassinated.
Específicamente, los Señores del Poder quieren que Trump  capitule en su escepticismo sobre su "inteligencia" que afirma que Rusia hackeo las elecciones presidenciales estadounidenses en noviembre. Si Trump no obedece, él es susceptible de ser acusado de ser un "agente extranjero" o que su carácter sea asesinado.
Or worse, taken out by "executive action" in the ignoble tradition of the CIA as seen over the decades with many other political leaders who stood in the way of the Deep State. John F Kennedy in 1963 shows that being an American citizen offers no protection.
O peor aún, es eliminado por medio de  "acción ejecutiva" en la innoble tradición de la CIA como se ha visto durante décadas con muchos otros líderes políticos que estorbaban al Estado Profundo. John F Kennedy en 1963 muestro que ser ciudadano estadounidense no ofrece ninguna protección.

In telltale fashion, anonymous US officials, citing anonymous intelligence agents, are leaking like a sieve to the reliably receptive corporate media "unverified reports" alleging that Russian spies have "compromising" personal information on Trump.
Al estilo de soplón, funcionarios anónimos de Estados Unidos, citando a agentes de inteligencia anónimos, están filtrando  a los medios corporativos "reportes no verificados" alegando que espías rusos tienen información personal "comprometedora" sobre Trump.
So ropey are the claims of Trump's alleged "perverted conduct" that it is hardly worth repeating them here. But it is important to note that the US media are giving these "unsubstantiated reports" of sexual exploits in a Moscow hotel wide coverage without any attempt to verify them.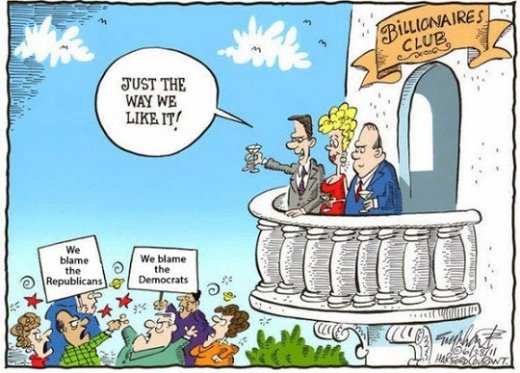 Las alegaciones de supuesta "conducta Pervertida" son tan cuestionables que  no vale la pena repetirlos aquí. Pero es importante tener en cuenta que los medios de comunicación de Estados Unidos están dando a estos "informes in substanciados" de actividades sexuales en un hotel de Moscú una amplia cobertura sin intentar verificarlos.
The US intelligence claims have also been widely circulated among top Congressional lawmakers. This is all suggestive of a deliberate, coordinated campaign to pollute the information space. In short, to smear Trump.
Las alegaciones de inteligencia de Estados Unidos también han sido ampliamente distribuidas entre los más importantes legisladores del Congreso. Esto sugiere la existencia de una campaña deliberada y coordinada para contaminar el espacio de información. En definitiva, para difamar aTrump.
YOU MAY ALSO READ:
https://popularresistance.org/deep-state-part-iii/
http://www.globalresearch.ca/the-state-the-deep-state-and-the-wall-street-overworld/5372843
https://dailyreckoning.com/conversation-deep-state-whistleblower/
http://www.breitbart.com/big-government/2016/12/12/virgil-the-deep-state-vs-donald-trump/
https://search.yahoo.com/yhs/search;_ylt=AwrTccXZTndYeUEAaDInnIlQ;_ylu=X3oDMTFiMGFoc2lqBGNvbG8DZ3ExBHBvcwMxBHZ0aWQDRkZVSUMwXzEEc2VjA3BhZ2luYXRpb24-?p=FACES+AND+PHOTOS+OF+DEEP+STATE+PLAYERS+IN+THE+USA&pz=10&fr=yhs-mozilla-002&fr2=sb-top&bct=0&hspart=mozilla&hsimp=yhs-002&b=21&pz=10&bct=0&xargs=0
http://billmoyers.com/2014/02/21/anatomy-of-the-deep-state/