La Estrategia del Pentagono de 2015 para Dominar el Mundo.
By/Por: Mike Whitney
December/Diciembre 05, 2016 "Information Clearing House" – "Counterpunch" – On Wednesday, the Pentagon released its 2015 National Military Strategy, a 24-page blueprint for ruling the world through military force. While the language in the report is subtler and less incendiary than similar documents in the past, the determination to unilaterally pursue US interests through extreme violence remains the cornerstone of the new strategy.
El miércoles, el Pentágono lanzó su Estrategia Militar Nacional 2015, un plan de 24 páginas para dominar el mundo a través de la fuerza militar. Mientras que el lenguaje del informe es más sutil y menos incendiario que documentos similares en el pasado, la determinación de aplicar unilateralmente los intereses norteamericanos a través de la violencia extrema sigue siendo la piedra angular de la nueva estrategia
Readers will not find even a hint of remorse in the NMS for the vast destruction and loss of life the US caused in countries that posed not the slightest threat to US national security. Instead, the report reflects the steely resolve of its authors and elite constituents to continue the carnage and bloodletting until all potential rivals have been killed or eliminated and until such time that Washington feels confident that its control over the levers of global power cannot be challenged.
Los lectores ni siquiera encontrarán  un atisbo de remordimiento en la EMN por la gran destrucción y pérdida de vidas que Estados Unidos ha causado en países que no presentaban ni la más mínima amenaza para su seguridad nacional. Por otro lado, el informe refleja la voluntad fría de sus autores y seguidores de la elite para continuar con la matanza y derramamiento de sangre hasta que todos los rivales potenciales estén muertos o eliminados y hasta el momento en que Washington se sienta seguro de que su supremacía como potencia mundial ya no puede ser desafiada.
As one would expect, the NMS conceals its hostile intentions behind the deceptive language of "national security". The US does not initiate wars of aggression against blameless states that possess large quantities of natural resources. No. The US merely addresses "security challenges" to "protect the homeland" and to "advance our national interests." How could anyone find fault with that, after all, wasn't the US just trying to bring peace and democracy to Afghanistan, Iraq, Libya and now Syria?
Como era de esperarse, la EMN oculta sus intenciones hostiles detrás de la engañosa expresión de la "seguridad nacional". Estados Unidos no inicia guerras de agresión contra inocentes estados que poseen grandes cantidades de recursos naturales. No. Estados Unidos  sólo enfrenta "los retos a la seguridad" para "proteger  la patria" y para "avanzar sus intereses nacionales". ¿Cómo podría alguien objetar a eso, después de todo, acaso no estaba EEUU tratando de llevar la paz y la democracia a Afganistán, Irak, Libia y ahora a Siria?
In the Chairman's Forward, Joint Chiefs of Staff Gen. Martin Dempsey attempts to prepare the American people for a future of endless war:
"Future conflicts will come more rapidly, last longer, and take place on a much more technically challenging battlefield. … We must be able to rapidly adapt to new threats while maintaining comparative advantage over traditional ones … the application of the military instrument of power against state threats is very different than the application of military power against non state threats. We are more likely to face prolonged campaigns than conflicts that are resolved quickly … that control of escalation is becoming more difficult and more important." (Document: 2015 U.S. National Military Strategy, USNI News)
En su documento preparativo, el titular del Estado Mayor, el general Martin Dempsey intenta condicionar al pueblo estadounidense para una guerra interminable en el futuro:
"Conflictos del futuro vendrán más rápido, duraran más tiempo y tendrán lugar en un campo de batalla mucho más técnicamente desafiante. … Debemos ser capaces de adaptarnos rápidamente a las nuevas amenazas mientras mantenemos una considerable ventaja sobre las tradicionales… la aplicación del instrumento del poder militar contra las amenazas estatales  es muy diferente  a la aplicación del poder militar contra amenazas no estatales. Es más probable que enfrentemos campañas prolongadas que conflictos que se resuelven rápidamente… ese control de escaladas es cada vez más difícil y más importante". (Documento: 2015 estrategia militar nacional de Estados Unidos, noticias USNI
War, war and more war. This is the Pentagon's vision of the future. Unlike Russia or China which have a plan for an integrated EU-Asia free trade zone (Silk Road) that will increase employment, improve vital infrastructure, and raise living standards, the US sees only death and destruction ahead. Washington has no strategy for the future, no vision of a better world.
Guerra, guerra y más guerra. Esta es la visión del futuro del Pentágono. A diferencia de Rusia o China, que tienen un plan para una  zona de libre comercio integrada de la Unión Europea con Asia (la ruta de la seda) que aumentara el empleo, mejorara la infraestructura vital y elevara el nivel de vida, los Estados Unidos solo ven la muerte y la destrucción enfrente. Washington no tiene ninguna estrategia para el futuro, ninguna visión de un mundo mejor.
There is only war; asymmetrical war, technological war, preemptive war. The entire political class and their elite paymasters unanimously support global rule through force of arms. That is the unavoidable meaning of this document. The United States intends to maintain its tenuous grip on global power by maximizing the use of its greatest asset; its military.
Hay sólo guerra; guerra asimétrica, guerra tecnológica, guerra preventiva. Toda la clase política y sus patrones de la elite unánimemente apoyan la aplicación de la fuerza de las armas como la única regla.   Ese es el inevitable significado de este documento. Estados Unidos pretende mantener su tenue control del poder mundial maximizando el uso de su mas importante activo; su poder militar.
And who is in the military's gunsights? Check out this excerpt from an article in Defense News:
"The strategy specifically calls out Iran, Russia and North Korea as aggressive threats to global peace. It also mentions China, but notably starts that paragraph by saying the Obama administration wants to "support China's rise and encourage it to become a partner for greater international security," continuing to thread the line between China the economic ally and China the regional competitor.
¿Y quien esta en la mira de las armas de los militares? Examina este fragmento de un artículo publicado en Noticias de Defensa:
"La estrategia incluye específicamente a Irán, Rusia y Corea del norte como  amenazas agresivas a la paz mundial. También menciona a China, pero en particular se inicia el párrafo diciendo que la Administración Obama  quiere "apoyar el ascenso de China y alentarla a que colabore con Washington  para mejorar la seguridad internacional," al tiempo que la describe como un aliado económico y un competidor regional.
"None of these nations are believed to be seeking direct military conflict with the United States or our allies," the strategy reads. "Nonetheless, they each pose serious security concerns which the international community is working to collectively address by way of common policies, shared messages, and coordinated action." (Pentagon Releases National Military Strategy, Defense News)
"No se cree que ninguno de estos países busca un conflicto militar directo con los Estados Unidos o con nuestros aliados", dice la estrategia. "Sin embargo, cada uno de ellos plantea graves  problemas de seguridad que la comunidad internacional está trabajando colectivamente para enfrentar a través de políticas comunes, mensajes compartidos y acción coordinada". (Pentágono lanza estrategia militar nacional, Noticias de la Defensa)
Did you catch that last part? "None of these nations are believed to be seeking direct military conflict with the United States or our allies. Nevertheless, they each pose serious security concerns."
¿Entendiste la última parte? "Ninguno de estos países se cree que busca conflicto  militar directo con los Estados Unidos o nuestros aliados. Sin embargo, cada uno de ellos plantea problemas de seguridad graves."
In other words, none of these countries wants to fight the United States, but the United States wants to fight them. And the US feels it's justified in launching a war against these countries because, well, because they either control vast resources, have huge industrial capacity, occupy an area of the world that interests the US geopolitically, or because they simply want to maintain their own sovereign independence which, of course, is a crime.
En otras palabras, ninguno de estos países quiere pelear con los Estados Unidos, pero Estados Unidos quiere pelear con ellos. Y los Estados Unidos se siente  justificado en declarar  una guerra contra estos países porque, bueno, porque ellos controlan vastos recursos, tienen gran capacidad industrial, ocupan un área del mundo que geopolíticamente le interesa a Estados Unidos  o porque simplemente ellos quieren mantener su propia independencia soberana que, por supuesto, es un crimen.
According to Dempsey, any of these threadbare excuses are sufficient justification for conflict mainly because they "pose serious security concerns" for the US, which is to say they undermine the US's dominant role as the world's only superpower.
Según Dempsey, cualquiera de estas excusas son suficiente justificación para un conflicto principalmente porque "plantean problemas de seguridad graves" para Washington, es decir, socavan el papel dominante de los Estados Unidos como la única superpotencia mundial.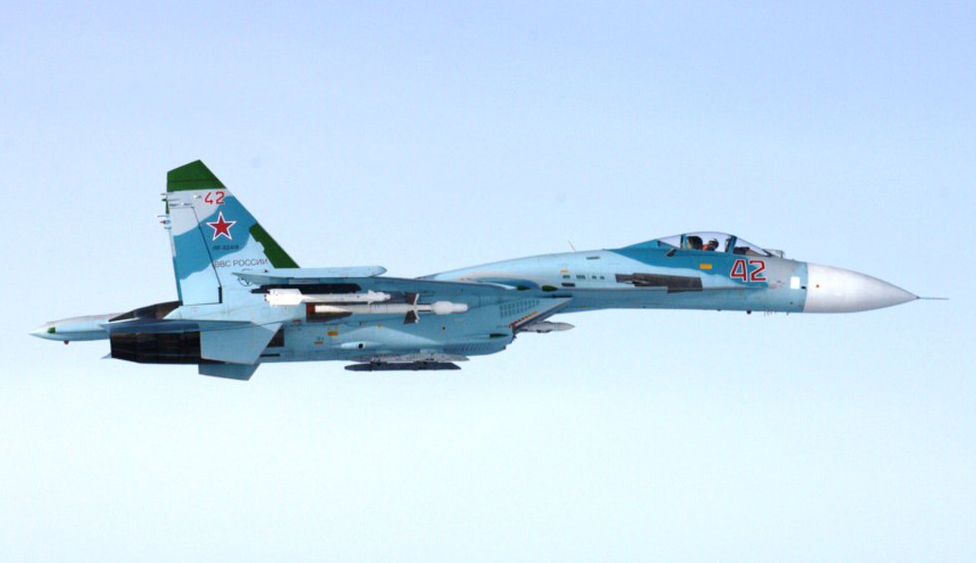 The NMS devotes particular attention to Russia, Washington's flavor-of-the-month enemy who had the audacity to defend its security interests following a State Department-backed coup in neighboring Ukraine. For that, Moscow must be punished.
La EMN presta especial atención a Rusia, enemigo de turno de Washington que tuvo la audacia de defender sus intereses de seguridad tras un golpe de estado respaldado por el Departamento de estado en la vecina Ucrania. Por ello, Moscú debe ser castigado.
This is from the report:
"Some states, however, are attempting to revise key aspects of the international order and are acting in a manner that threatens our national security interests. While Russia has contributed in select security areas, such as counter-narcotics and counterterrorism, it also has repeatedly demonstrated that it does not respect the sovereignty of its neighbors and it is willing to use force to achieve its goals.
Esto es parte del reporte:
"Algunos Estados, sin embargo, están tratando de revisar los aspectos claves del orden internacional y están actuando de una manera que amenaza nuestros intereses de seguridad nacional. Mientras que Rusia ha contribuido en las áreas selectas de seguridad, como antinarcóticos y antiterrorismo, también ha demostrado reiteradamente que no respeta la soberanía de sus vecinos y está dispuesta a usar la fuerza para lograr sus objetivos.
Russia's military actions are undermining regional security directly and through proxy forces. These actions violate numerous agreements that Russia has signed in which it committed to act in accordance with international norms." (2015 NMS)
Acciones militares de Rusia están socavando la seguridad regional directamente y a través de fuerzas proxies. Estas acciones violan numerosos acuerdos que Rusia ha firmado en los que se comprometió a actuar de acuerdo con las normas internacionales. " (2015 NMS)
Russia is an evildoer because Russia refused to stand by while the US toppled the Ukrainian government, installed a US stooge in Kiev, precipitated a civil war between the various factions, elevated neo Nazis to positions of power in the security services, plunged the economy into insolvency and ruin, and opened a CIA headquarters in the Capital to run the whole shooting match. This is why Russia is bad and must be punished.
Rusia es un malhechor porque Rusia rehusó  permanecer indiferente mientras que los Estados Unidos derrocaban el Gobierno ucraniano, instalando a un títere en Kiev, precipitó una guerra civil entre las diferentes facciones, promovió a neo Nazis a posiciones de poder en los servicios de seguridad, hundió la economía en la  insolvencia y la ruina y abrió una sede de la CIA en la Capital para dirigir la balacera. Por esta razón Rusia es mala y debe ser castigada.
But does that mean Washington is seriously contemplating a war with Russia?
Here's an excerpt from the document that will help to clarify the matter:
"For the past decade, our military campaigns primarily have consisted of operations against violent extremist networks. But today, and into the foreseeable future, we must pay greater attention to challenges posed by state actors.
¿Pero eso acaso significa que Washington está considerando seriamente una guerra contra Rusia?
Aquí esta un extracto del documento que  ayudará a aclarar el asunto:
"Durante la última década, nuestras campañas militares principalmente han consistido en operaciones contra las redes de extremistas violentos. Pero hoy y en el futuro previsible, debemos prestar mayor atención a los desafíos planteados por agentes estatales.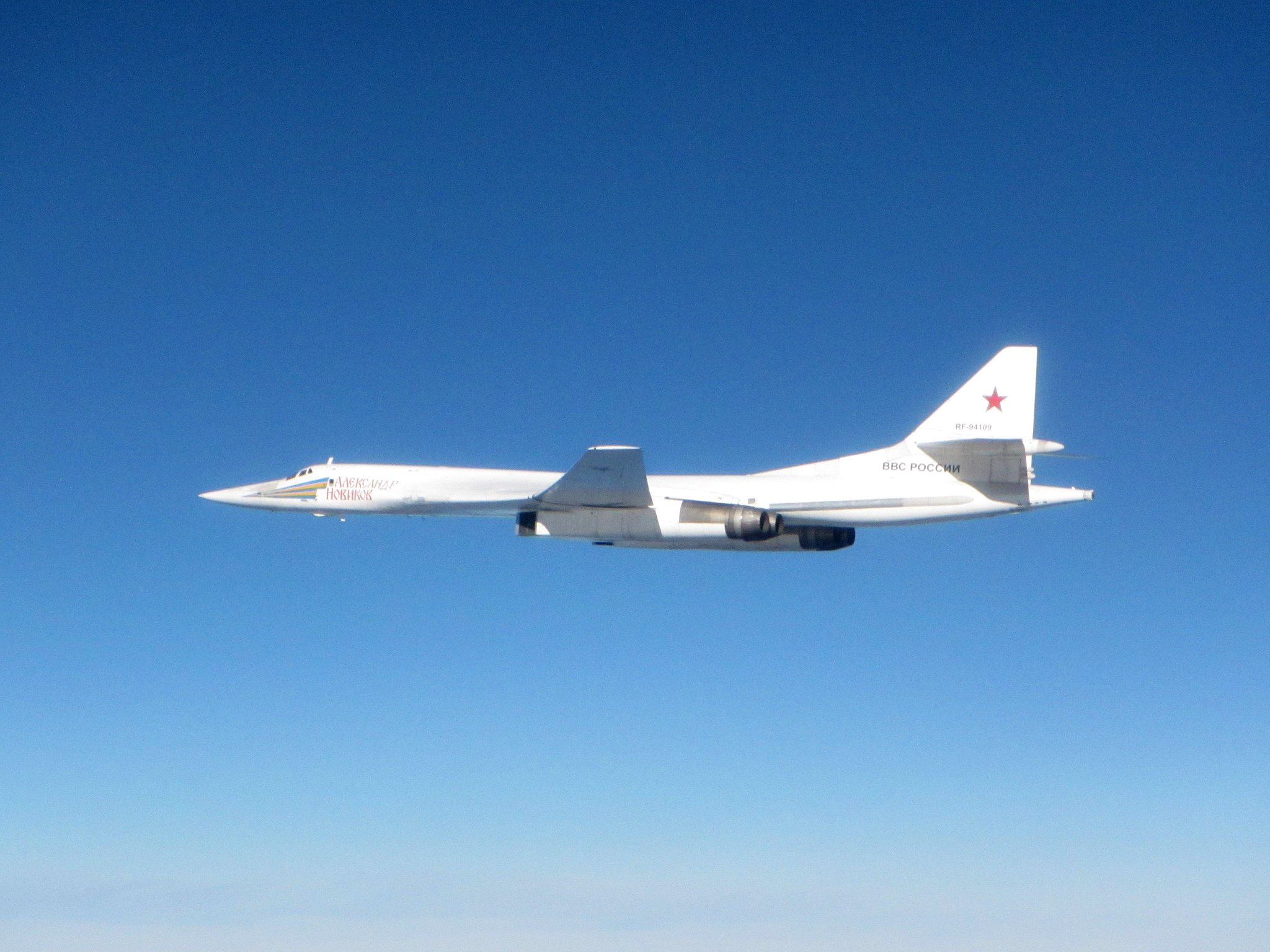 They increasingly have the capability to contest regional freedom of movement and threaten our homeland. Of particular concern are the proliferation of ballistic missiles, precision strike technologies, unmanned systems, space and cyber capabilities, and weapons of mass destruction (WMD) technologies designed to counter U.S. military advantages and curtail access to the global commons." (NMS 2015 )
Ellos tienen cada vez más la capacidad para desafiar la libertad regional de movimiento y amenazar a nuestra patria. De particular preocupación es la proliferación de misiles balísticos, tecnologías de ataque de precisión, sistemas no tripulados, capacidades espaciales y cibernéticas y armas de destrucción masiva (WMD) tecnologías diseñadas para enfrentar ventajas militares de Estados Unidos  y restringir el acceso a los recursos globales comunes". (2015 EMN).
It sounds to me like the Washington honchos have already made up their minds. Russia is the enemy, therefore, Russia must be defeated. How else would one "counter a revisionist state" that "threatens our homeland"?
A mi me parece que los tipos en Washington ya han hecho su decisión. Rusia es el enemigo, por lo tanto, Rusia debe ser derrotada. ¿De que otra forma uno podría "enfrentar un estado revisionista" que "amenaza a nuestra patria"?
Why with Daisy Cutters, of course. Just like everyone else.
The NMS provides a laundry list of justifications for launching wars against (imaginary) enemies of the US. The fact is, the Pentagon sees ghosts around every corner. Whether the topic is new technologies, "shifting demographics" or cultural differences; all are seen as a potential threat to US interests, particularly anything related to the "competition for resources."
El trato que debe darse a Rusia por supuesto debe ser el mismo usado con todos los demás.
La EMN proporciona una lista de justificaciones para lanzar guerras contra enemigos (imaginarios) de los Estados Unidos. El hecho es que el Pentágono ve fantasmas en cada esquina. Ya sean sus nuevas tecnologías, "cambio de demografía" o las diferencias culturales; todos son vistos como una amenaza potencial para sus intereses, norteamericanos particularmente todo lo que esta relacionado con la "competencia por los recursos".
Hundreds of civilians killed in US-led air strikes on Isis targets – report
Airwars project details 'credible reports' of at least 459 non-combatant deaths, including 100 children, in 52 air strikes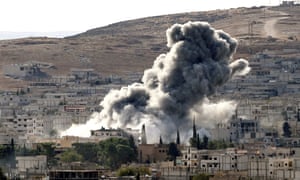 In this skewed view of reality, one can see how the invasion of Iraq was justified on the grounds that Saddam's control of Iraq's massive oil reserves posed a direct challenge to US hegemony. Naturally, Saddam had to be removed and over a million people killed to put things right and return the world to a state of balance. This is the prevailing view of the National Military Strategy, that is, that whatever the US does is okay, because its the US.
En esta visión sesgada de la realidad, uno puede entender cómo la invasión de Irak podría ser justificada ya que el control  que tenia  Saddam sobre las masivas reservas de petróleo de Irak planteaba un desafío directo a la hegemonía de Estados Unidos. Naturalmente, Saddam tuvo que ser eliminado y mas de un millón de personas asesinadas para retornar al mundo a un estado de equilibrio. Esta es la visión predominante de la Estrategia Militar Nacional, es decir, que lo que Estados Unidos hace está bien, porque se trata de Estados Unidos.
Readers shouldn't expect to find something new in the NMS. This is old wine in new bottles. The Pentagon has merely updated the Bush Doctrine while softening the rhetoric. There's no need to scare the living daylights out of people by talking about unilateralism, preemption, shrugging off international law or unprovoked aggression. Even so, everyone knows that United States is going to do whatever the hell it wants to do to keep the empire intact. The 2015 National Military Strategy merely confirms that sad fact.
Lectores no deben esperar encontrar algo nuevo en la ENM. Este es viejo vino en botellas nuevas. El Pentágono sólo ha modificado la doctrina Bush al tiempo que suaviza la retórica. No hay necesidad de asustar a la gente hablando de unilateralismo, prevención, quebrantos del derecho internacional o agresión no provocada. Aún así, todo el mundo sabe que Estados Unidos va a hacer lo que tenga que hacer para mantener intacto el Imperio. La estrategia militar nacional 2015 sólo confirma esa triste realidad.
Running operations through Blackwater gave the CIA the power to have people abducted, or killed, with no one in the government being exactly responsible. ~ The Atlantic, 2012
Source:http://www.globalresearch.ca/the-real-syria-civil-defence-exposes-natos-white-helmets-as-terrorist-linked-imposters/5547528
Mike Whitney lives in Washington state. He is a contributor to Hopeless: Barack Obama and the Politics of Illusion (AK Press). Hopeless is also available in a Kindle edition. He can be reached at fergiewhitney@msn.com.
The views expressed in this article are the author's own and do not necessarily reflect Information Clearing House editorial policy.      Mike Whitney vive en el estado de Washington. Es un colaborador de Hopeless: Barack Obama y la política de la ilusión (prensa de AK). Esperanza también está disponible en una edición de Kindle. Puede ser contactado en fergiewhitney@msn.com.      Las opiniones expresadas en este artículo son del autor y no reflejan necesariamente la política editorial de la  InformationClearing House.