Humillacion a Washington: Turquia Acude a Moscu por Ayuda


By/Por: Mike Whitney
"Turkey is slowly leaving the Atlantic system. That is the reason behind this coup. That is the reason why NATO is panicking. This is much broader and much bigger than Erdogan.
Turquía esta lentamente abandonando el sistema Atlanticista. Eso es lo que esta detrás del golpe.  Esa es la razón por la que la OTAN esta asustada. Esto es mayor y más grande que Erdogan.
This is a tectonic movement. This will affect Turkish-Syrian relations, Turkish-Chinese relations, Turkish-Russian relations and Turkish-Iranian relations. This will change the world."
Esto es un movimiento teutónico. Esto va a afectar las relaciones  Turco-Sirias, Turco-Chinas, Turco-Rusas, y Turco-Iraníes. Esto cambiara el mundo."
— Yunus Soner, Subtitular del Partido Turco Patriotico/Deputy Chairman Turkish Patriotic Party
"It is becoming clear that the attempted putsch was not just the work of a small clique of dissatisfied officers inside the armed forces; it was rather the product of a vast conspiracy to take over the Turkish state that was decades in the making and might well have succeeded."
Esta quedando claro que la intentona golpista no solo fue obra de un pequeño grupo de oficiales insatisfechos dentro de las fuerzas armadas; mas bien fue el producto de una vasta conspiración que fue planeada por décadas y que estaba diseñada para tomar control del estado Turco, y que bien pudo haber tenido éxito.
—El periodista Patrick Cockburn, en la revista CounterPunch
August 09, 2016 "Information Clearing House" – "Counterpunch" – On August 9,   Turkish President Recep Tayyip Erdogan will meet with Russian President Vladimir Putin in Saint Petersburg  The two leaders will discuss political developments following the recent coup-attempt in Turkey, tourism, and the launching of Turkstream, the natural gas pipeline that will transform Turkey into southern Europe's biggest energy hub..
El presidente turco Recep Tayyip Erdogan se reunió con su par Vladimir Putin en San Petersburgo el 9 de agosto para discutir acontecimientos políticos relacionados con la intentona golpista en Turquía, turismo, y el lanzamiento del gasoducto ruso a Turquía que convertirá a ese país en el mas grande centro de distribución del sur de Europa.
They are also expected to explore options for ending the fighting in Syria. Putin will insist that Erdogan make a concerted effort to stop Islamic militants from crossing back-and-forth into Syria, while Erdogan will demand that Putin do everything in his power to prevent the emergence of an independent Kurdish state on Turkey's southern border.
Desde antes se esperaba que los lideres explorarían opciones para poner fin a la guerra en Siria, que Patín pidiera a su homologo que hiciera esfuerzos por parar el flujo de combatientes yijadistas por su frontera sur, mientras que Erdogan demandaría que su par ruso haga todo lo que este de su parte para prevenir la emergencia de un estado Kurdo en su frontera sur.
The meeting will end with the typical smiles and handshakes accompanied by a joint statement pledging to work together peacefully to resolve regional issues and to put an end to the proxy war that has left Syria in tatters.
Se anticipaba que la reunión culminara con sonrisas y saludos de mano de ambos líderes y una declaración conjunta prometiendo trabajar pacíficamente para resolver cuestiones regionales y poner fin a la guerra proxi que ha dejado a Siria en ruinas.
All in all, the confab will seem like another public relations charade devoid of any larger meaning, but that's certainly not the case. The fact is, the normalizing of relations between Russia and Turkey will  foreshadow a bigger geopolitical shift that will link Ankara to Tehran, Damascus and other Russian allies across Eurasia.
En resumen, la reunión parecería como un montaje más de relaciones publicas sin mayor significancia, pero ciertamente ese no el caso.  Concretamente, la normalización de relaciones entre Rusia y Turquía anuncia un mayor reajuste geopolítico que vinculara a Ankara con Terán, Damasco y otros aliados rusos en Eurasia.
The alliance will alter the global chessboard in a way that eviscerates the imperial plan to control the flow of energy from Qatar to Europe, redraw the map of the Middle East and pivot to Asia.
La alianza alterara el tablero de ajedrez mundial en tal forma que fractura el plan imperial para controlar el flujo de energía desde  Catar a Europa y redibujar el mapa del medio oriente, y afectara el anticipado dominio norteamericano de Asia.
That strategy will either be decimated or suffer a severe setback. The reasons for this should be fairly obvious to anyone who can read a map.
La mencionada estrategia o será aplastada o sufrirá un retroceso severo.  Las razones para eso deberían ser mas que obvias para cualquiera que sepa leer un mapa.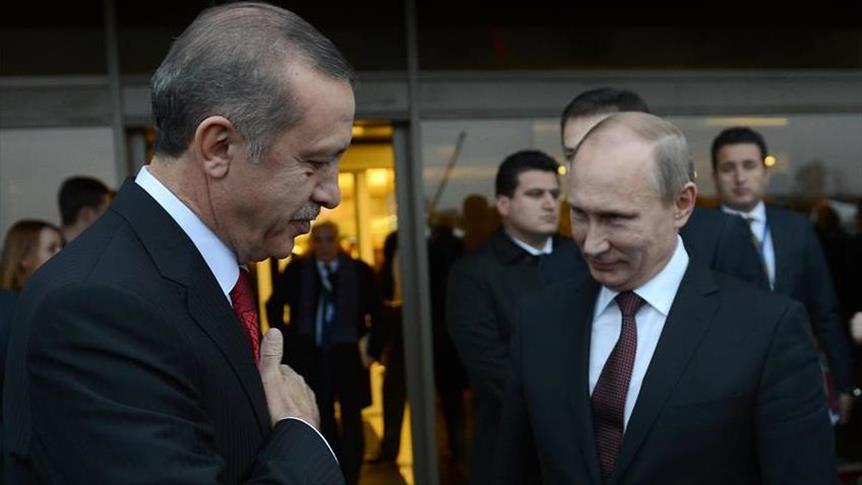 Turkey's location makes it the indispensable state, the landbridge that connects the wealth and modernity of the EU with the vast resources and growing population of Asia. That vital connecting piece of the geopolitical puzzle is gradually slipping out of Washington's orbit and  into enemy territory.
La ubicación de Turquía le convierte en un estado indispensable, pues es el puente que conecta la rica y moderna Unión Europea con los vastos recursos naturales y la creciente población de Asia.
Esa vital conexión del rompecabezas geopolítico se aleja gradualmente de la orbita de Washington y se adentra en territorio enemigo.
The July 15 coup is likely the final nail in the NWO coffin for reasons we will discuss later.  Here's a clip from Eric Draitser's insightful piece titled "Erdogan's Checkmate: CIA-Backed Coup in Turkey Fails, Upsets Global Chessboard" that summarizes what's going on:
La intentona golpista del 15 de Julio bien pueda ser el último clavo en el ataúd de Nuevo Orden Mundial por rezones que hablaremos después.  A continuación, un fragmento de un trabajo de Eric Draitser titulado "El Jaque Mate de Erdogan: El Golpe apoyado por la CIA en Turquía Fracasa, Desestabiliza el Ajedrez Global," eso resume lo que esta ocurriendo:
"Ultimately, the failed 2016 coup in Turkey will have lasting ramifications that will impact the years and decades ahead.  With Turkey now clearly breaking with the US-NATO-EU axis, it is rather predictable that it will seek to not only mend fences with both Russia and China, but to place itself into the non-western camp typified by BRICS, the Shanghai Cooperation Organization, China's One Belt One Road strategy, the Asian Infrastructure Investment Bank, etc." ("Erdogan's Checkmate: CIA-Backed Coup in Turkey Fails, Upsets Global Chessboard", Global Research) A resumidas cuentas, la fallida intentona golpista de 2016 en Turquía tendrá ramificaciones duraderas cuyo impacto se sentira por años y décadas. Con Turquía claramente separándose del eje EEUU-OTAN, es predictible que buscara no solo hacer las paces con Rusia y China, sino se pondrá dentro del campo fuera de occidente representado por los BRICS, la  Organización de Cooperación de Shangai, la estrategia China de Un Camino, Una Franja, el Banco Asiático de Inversiones e Infraestructura, etc.
In an earlier part of the article, Draitser correctly identifies the  followers of Fethullah Gulen as the perpetrators of the coup. As he and others have pointed out, Gulen's agents have penetrated all levels of the Turkish state and military acting as a shadow government (aka- "parallel state") that poses a direct threat to Turkey's national security..
En una parte anterior de su artículo, Draitser correctamente identifica a los seguidores de Fethullah Gulen como los responsables de la intentona golpista.  Como señalará el y otros, los agentes de Gulen han penetrado todos los niveles del estado Turco y  sus fuerzas armadas actuando como un gobierno en las sombras (un estado paralelo) que presenta una amenaza directa a la seguridad nacional de Turquía.
Here's journalist Patrick Cockburn making the same point in a recent article in CounterPunch: Aqui el periodista Patrick Cockburn hace el mismo punto en un artículo en la revista Contragolpe/Counterpunch:
"There is little question left that the followers of Fethullah Gulen were behind the coup attempt, despite his repeated denials. "I don't have any doubt that the brain and backbone of the coup were the Gulenists," says Kadri Gursel, usually a critic of the government. He adds that he is astonished by the degree to which the Gulenists were able to infiltrate and subvert the armed forces, judiciary and civil service. ….
No obstante sus negativas, no  hay ni la mas mínima duda de que los seguidores de Fethullah Gulen estaban detrás de la intentona golpista.  No tengo ninguna duda de que el cerebro y espina dorsal del golpe fueron los Gulenistas, dice Kadri Gursel, usualmente un crítico del gobierno. Añade que el esta sorprendido por el grado en que los Gulenistas pudieron infiltrar y subvertir las fuerzas armadas, el poder judicial y empleados públicos….
…it is difficult to find anybody on the left or right who does not suspect that at some level the US was complicit in the coup attempt. Erdogan is probably convinced of this himself, despite US denials, and this will shape his foreign policy in future….
Es difícil encontrar alguien de la izquierda o la derecha que no sospeche que de alguna forma EEUU fue cómplice en la intentona golpista.  Erdogan esta probablemente convencido a pesar de las negativas estadounidenses, y esto moldeara la futura política exterior….
…if the coup had more successful, Turkey would have faced a full-blown military dictatorship or a civil war, or both. Erdogan said in an interview that foreign leaders who now counsel moderation would have danced for joy if he had been killed by the conspirators…." ("After the Coup, Turkey is Being Torn Apart", Patrick Cockburn, CounterPunch)Si el golpe hubiera tenido más éxito, Turquía hubiera enfrentado una dictadura militar total o una guerra civil, o ambas.  Erdogan dijo en una entrevista que lideres extranjeros que ahora recomiendan moderación hubieran bailado de gusto si el hubiera sido asesinado por los conspiradores….Fuente: Revista Counterpunch, "Después del Golpe, Turquía esta Siendo Desbaratada," por Patrick Cockburn.
If the coup had succeeded, then it is quite likely that Erdogan would have been savagely murdered like Gadhafi while the state was plunged into a long-term civil war.
Si el golpe hubiera tenido éxito, es muy probable que Erdogan hubiera sido salvajemente asesinado igual que Gadafi mientras que el país seria sumido en una larga guerra civil.
This is why Erdogan has removed tens of thousands of Gulen sympathizers or operatives from their positions in the state, the media, the military and the universities.
Es por ello que Erdogan ha removido a decenas de miles de simpatizantes u operativos de Gulen de sus posiciones en el estado, los medios, fuerzas armadas y universidades.
These prisoners will now be charged with supporting the coup (treason?) and could face the death penalty.
Esos prisioneros seran acusados de apoyar el golpe (?traicion acaso?) y podrian enfrentrar la pena capital.
Critics in the Obama administration and western media have lambasted Erdogan for violating civil liberties in his effort to rid the country of fifth columnists and traitors, but the Turkish President will have none of it. He has angrily responded saying that Washington was "taking the side of the coup leaders."
Críticos dentro de la Administración Obama y medios de comunicación occidentales han atacado a Erdogan por violaciones de los derechos civiles en un intento de eliminar en el país a traidores y quintacolumnistas, pero el Presidente Erdogan no les sigue el juego. El ha respondido enfadado diciendo que Washington "estaba tomando el lado de los golpistas."
"Now I ask", said Erdogan, "does the West give support to terror or not? Is the West on the side of democracy or on the side of coups and terror? Unfortunately, the West gives support to terror and stands on the side of coups….We have not received the support we were expecting from our friends, neither during nor after the coup attempt."
Ahora pregunto, dijo Erdogan, ?Occidente apoya el terror o no? ¿Esta occidente del lado de la democracia o del lado de golpes de estado y del terror? Desafortunadamente occidente apoya el terror y se pone de lado de golpes….No hemos recibido el apoyo que esperábamos de nuestros amigos, ni durante ni después del intento golpista."
Erdoğan lamented that no Western leader had come to Turkey to express condolences and show solidarity with the Turkish people." (Hurriyet, Turkish Daily)
Erdogan lamento que ningún líder occidental fuera a Turquía a ofrecer condolencias y a expresar solidaridad con el pueblo turco, publico el diario turco Hurriyet.
He has a point, doesn't he? While I am no fan of the autocratic and narcissistic Erdogan, it's very suspicious that Washington is so eager to criticize and so reluctant to help. After all, the two countries are allies, right?
El tiene un punto, ?a poco no?  Mientras que yo no soy ningún admirador del autocrático y narcisista Erdogan, resulta sospechoso que Washington esta ansioso por criticar e indeciso para dar ayuda. Despues de todo, los dos paises son aliados, cierto?
And what does Erdogan want? ?Y que quiere Erdogan?
He wants the US to extradite Gulen (who currently lives in exile in Pennsylvania) so he can face charges of treason in Turkey.. According to Erdogan, "Documents have been sent to the U.S." establishing Gulen's guilt.
El quiere extraditar a Gulen (quien vive actualmente en el exilio en el estado de Pensilvania) para que sea acusado de traición en Turquía….De acuerdo a Erdogan, "Se han enviado documentos a EEUU que prueban la culpabilidad de Gulen.
 But the Obama administration remains unmoved, even though Turkey has handed over terrorists to the US in the past without evidence. Apparently, sauce for the goose is not sauce for the gander.
Pero la Administración Obama permanece inmutable, a pesar de que Turquía ha extraditado anteriormente terroristas a EEUU sin que se le hayan presentado pruebas. Aparentemente, lo que es bueno para uno no es bueno para el otro.
It's worth repeating what Cockburn said in the excerpt above. He said: "it is difficult to find anybody on the left or right who does not suspect that at some level the US was complicit in the coup attempt."
Vale la pena repetir lo que Cockburn dijo en el fragmento antes mencionado.  El dijo: Es difícil encontrar gente de izquierda o de derecha que no sospeche que EEUU fue cómplice en la  intentona golpista.
Why is that? Why does everyone in Turkey –regardless of their politics or ethnicity–think the US had a hand in the coup?
Take a look at this clip from an article at the World Socialist Web Site which helps to explain:
? Porque es eso? ?Porque todo mundo en Turquía—sin importar su política o etnia—-piensa que EEUU tuvo algo que ver en el golpe? Lee este fragmento de un artículo del sitio Web del Mundo Socialista que ayuda a explicar:
 [ EL JUEVES COMPARTIREMOS EL RESTO DE ESTE ARTICULO DE MIKE WHITNEY publicado en: http://www.informationclearinghouse.info/article45266.htm]
Termina parte 1 de 2