Washington Bombardea Libia al Perder Terreno en Siria
By/Por: Finian Cunningham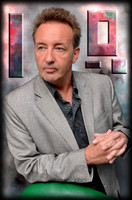 August 07, 2016 "Information Clearing House" – "SCF" – The US air strikes on Libya this week mark a major escalation of American overseas military operations. A Pentagon spokesman said, the air campaign would continue indefinitely in support of the UN-backed unity government in Tripoli against Islamic State (IS) jihadists.
Los bombardeos en Libia esta semana marcan una escalada de las operaciones militares estadounidenses.  Un vocero del Pentágono  dijo que la campaña aérea continuara indefinidamente en apoyo al gobierno de unidad en Trípoli contra los yijadistas del Estado Islámico, patrocinado por la ONU.
It was the first "sustained" aerial intervention in Libya since 2011 when US and other NATO warplanes conducted a seven-month bombing campaign in order to oust the government of Muammar Gaddafi.
Esta es la primera intervención aérea  "continua" en Libia desde 2011 cuando aviones de EEUU y la OTAN (La Alianza del Tratado del Atlántico Norte, creada supuestamente para contrarrestar el Ejército "rojo" de la Unión Soviética durante la Guerra Fría), condujeran una campaña de bombardeos para derrocar el gobierno de Muammar Gadafi.
The timing of the latest US air strikes on the Libyan port city of Sirte seems significant. For nearly two months, the Tripoli-based government has been making inroads against the IS brigades in Sirte. So why should US air strikes be called in at this precise juncture?
Es significativo el momento de los recientes bombardeos en la ciudad Libia de Sirte.  Por cerca de dos meses el gobierno con sede en Trípoli ha estado atacando las brigadas yijadistas del Estado Islámico en Sirte.  ¿Porque entonces realizar bombardeos aéreos en este preciso momento?
The deployment of US air power in Libya followed within days of the decisive offensive launched by the Syrian Arab Army and its Russian allies on the strategic city of Aleppo in northern Syria. As the Syrian and Russian allies move towards defeating anti-government militias holed up in Syria's biggest city that victory portends the end of the five-year Syrian war.
El despliegue del poder aéreo estadounidense en  Libia comenzó días después de que el ejército árabe Sirio y sus aliados rusos lanzaran una ofensiva contra la ciudad estratégica de Alepo en el norte de Siria. Al tiempo que los sirios y sus aliados se acercan a la derrota de las milicias antigubernamentales concentradas en la ciudad más la victoria proyecta el fin de la guerra de cinco años en ese país árabe.
Frustration in Washington over Russia's successful prosecution of its war against foreign-backed terror groups in Syria has been palpable since Russian President Vladimir Putin ordered in his forces to the Arab country – a longtime ally of Moscow – nearly ten months ago.
La frustración en Washington sobre la conducción exitosa de la guerra de Rusia contra grupos terroristas apoyados por potencias extranjeras en Siria ha sido visible desde que el Presidente Vladimir Putín envió a sus fuerzas al país árabe—un viejo aliado de Moscú—hace casi diez meses.
American frustration reached boiling point when Russia unilaterally announced last week that it was proceeding, along with Syrian forces, to take back the city of Aleppo. Syria's second city after the capital Damascus has been besieged by illegally armed groups for nearly four years. With its proximity to the border with Turkey, Aleppo has been a crucial conduit for foreign fighters and weapons fueling the entire war – a war that Washington and its NATO allies and regional partners have covertly sponsored for their political objective of regime change against President Bashar al-Assad.
La frustración norteamericana llego al punto máximo cuando Rusia unilateralmente anuncio la semana pasada que iría adelante junto con las fuerzas sirias a retomar la ciudad de Alepo.  La metrópoli que ha sido tomada por grupos armados ilegalmente por casi cuatro años.  Por su cercanía a Turquía, Alepo ha sido una ruta crucial para combatientes extranjeros y armamentos que han fortalecido la guerra que Washington y sus aliados de la OTAN y socios regionales han patrocinados clandestinamente con el fin de lograr su objetivo político de derrocar el gobierno del Presidente Bashar al Assad.
When Russia's Defense Minister Sergei Shoigu announced that humanitarian corridors were being opened around Aleppo for fleeing civilians and surrendering fighters, the plan was mocked as a "ruse" by US Secretary of State John Kerry. The US ambassador to the United Nations Samantha Power described the Syrian-Russian offensive on Aleppo as "chilling".
Cuando el Ministro de Defensa de Rusia Sergei Shoigu anuncio que se abrían corredores humanitarios alrededor de Alepo para que escaparan los civiles y combatientes después de rendirse, el plan fue ridiculizado por el Secretario de Estado John Kerry describiéndolo como una artimaña.  Samantha Power, Embajadora de EEUU en la ONU caracterizo la ofensiva Ruso-Siria como "escalofriante."
However, the sovereign, elected government of Syria has every right to take back control of Aleppo – formerly the country's commercial hub – which had been commandeered by an assortment of illegally armed groups, some of whom are designated as internationally proscribed terror organizations.
Sin embargo, el soberano y gobierno electo de Siria tiene todo el derecho de retomar el control de Alepo—el ex eje comercial del país—que ha estado en  poder de una amplia gama de grupos armados ilegalmente, algunos designados internacionalmente como organizaciones terroristas.
What the pejorative words of Kerry and Power indicate is Washington's perplexity at Moscow's success in Syria. Russia's military intervention has thwarted the US-led foreign conspiracy for regime change. Washington may have got away partially with regime-change schemes in Afghanistan, Iraq, Libya and Ukraine. But Russia's intervention has put paid to a similar maneuver in Syria.
Lo que indican los peyorativos de Kerry y Powers es la perplejidad del éxito de Moscú en Siria.  La intervención militar rusa ha desbaratado la conspiración extranjera liderada por EEUU para derrocar el gobierno sirio. Washington se habra salido con la suya con sus planes de cambio de gobiernos en Afganistán, Irak, Libia y Ucrania.  Pero la intervención rusa ha bloqueado una maniobra similar en Siria.
Not only that, but as Russia and its Syrian ally close in for a final defeat of the anti-government mercenary networks in Aleppo, it is becoming excruciatingly obvious that Washington's charade of "moderate rebels" mingling among terrorists is also exposed. For months now, Washington has procrastinated on Moscow's demands that it provide clear demarcation between so-called moderates and extremists. Washington has studiously balked at providing any distinction or physical separation.
No solo eso. Sino que mientras que Rusia y sus aliados Sirios cierran filas aprestándose para la derrota final de las redes mercenarias anti gubernamentales en Alepo, resulta ampliamente obvia la farsa de "los rebeldes moderados" revueltos entre terroristas. Por varios meses ya, Washington ha hecho desidia ante las demandas de Moscú de proveer una clara demarcación entre los combatientes moderados y los extremistas.  Washington ha evitado cuidadosamente proveer cualquier distinción o separación física.
Libyans demonstrate in Benghazi for military forces to re-capture Sirte from IS without foreign intervention on 6 May 2016 (AFP)
As Russian and Syrian forces corner the militants in Aleppo, it becomes evident that Washington and the Western media are caught on a damnable lie, which has been used for the past five years to justify the war in Syria. Furthermore, Russia emerges vindicated in the way it has prosecuted its military campaign in support of the Syrian government.
Mientras que las fuerzas rusas y sirias rodean a los combatientes en Alepo, se hace evidente que Washington  y los medios de comunicación occidentales son cachados en la detestable mentira, que ha sido usada en los últimos cinco años para justificar la guerra en Siria. Además, Rusia emerge vindicada por la forma en que ha conducido su campaña militar en apoyo del gobierno sirio.
In other words, Russia is seen as genuinely fighting a war against terrorism, whereas Washington and its allies are evinced as having a mercurial, if not criminal, relationship with terror groups that they claim to be combating.
En otras palabras, es vista librando genuinamente una guerra contra el terrorismo, mientras queda evidenciado que Washington y sus aliados mantienen una relación mercurial, si no es que criminal, con los grupos terroristas que se supone están combatiendo.
On Friday, Washington's top diplomat John Kerry was anxiously waiting for clarification from Moscow on what the Aleppo offensive was about. By Monday, it was clear that Moscow was not going to pander to Washington's apprehensions about the offensive plan.
El viernes, el alto diplomático de Washington, John Kerry esperaba ansiosamente una clarificación de Moscú sobre la naturaleza de su ofensiva en Alepo.  Para el lunes, quedaba claro que Moscú no iba a complacer las preocupaciones de Washington sobre sus planes militares.
"Once again, the Obama administration appears to have been blindsided by Mr Putin, just as it was when Russia dispatched its forces to Syria in September," declared an editorial in the Washington Post on Tuesday. La editorial del martes del Washington Post declaro: Una vez mas, la administración Obama parece haber sido flanqueda por el Señor Putin, igual que ocurriera en septiembre cuando Rusia envió sus fuerzas a Siria.
It was on Monday-Tuesday night that US air strikes were ordered on Libya. Fue la noche del lunes cuando se ordenaron los bombardeos aéreos contra Libia.
Washington's chagrin over Syria is compounded because only a few weeks ago, Kerry flew to Moscow to offer a "deal" on joint military cooperation between the US and Russia, allegedly to fight terrorist brigades in Syria. It transpired that what the American deal was really all about was to inveigle Russia's concession for Assad to stand down. That is, for Russia to acquiesce to the American goal of regime change.
El disgusto de Washington sobre Siria se ha agravado porque hace solo unas semanas, Kerry viajo a Moscú para ofrecer " una ganga" sobre cooperación militar conjunta entre los EEUU y Rusia, supuestamente para pelear contra brigadas terroristas en Siria. Quedo claro que la propuesta estadounidense buscaba inducir una concesión rusa y aceptar la renuncia del presidente Bashar al Assad. Esto es, para que Rusia acepte el cambio de gobierno en Damasco.
Russia was having none of it. Russian Foreign Minister Sergey Lavrov reiterated the position that the future of Syria's presidency was a matter for the Syrian people to determine alone, without any external interference. Rusia rechazo el plan.  El Ministro de Relaciones Exteriores Ruso Sergey Lavrov reitero la posición de que el futuro de la presidencia de Siria es algo que solo el pueblo sirio debe determinar, sin interferencia extranjera.
Then the military offensive embarked on Aleppo by Syrian and Russian forces – without regard to Washington's concerns for its "moderate rebels"/terror assets – was a further sign that Moscow was following its own strategic assessment and objectives. To Washington that was a stinging snub.
Luego se inicio la ofensiva militar en Alepo por fuerzas ruso-sirias—sin prestar atención a las preocupaciones de Washington por sus "rebeldes moderados"/sus agentes terroristas—y fue una señal mas de que Moscú estaba siguiendo sus propios objetivos y valoración propia.  Para Washington eso fue un desaire doloroso.
The Washington Post editorial cited above carried the peeved headline: "Stop trusting Putin on Syria". It was but the latest in a series of tetchy editorials admonishing the Obama administration for "caving in" to Moscow over Syria. One such earlier headline ran: "Obama retreats from Putin in Syria – again".
El editorial del Washington Post citado arriba incluyo el picoso titular: Deja de confiar en Putin en Siria.  Ese fue solo uno de los últimos en una serie de editoriales irritables amonestando a la Administración Obama por "hacer concesiones" a Moscú sobre Siria.   Una de estas decía en su titular: Obama recula ante Putin en Siria—otra vez.
Within the Obama administration there appears to be sharp dissent over its perceived failing policy on Syria. The Defense Secretary Ashton Carter and National Intelligence Director James Clapper were opposed to Obama and Kerry's now-redundant gambit to enlist Russia's military cooperation.
Parece que hay un agudo desacuerdo sobre la política aplicada en Siria dentro de la Administración Obama. El Secretario de Defensa Ashton Carter y el Director Nacional de Inteligencia James Clapper se oponían a los deseos de Obama y Kerry de incluir la cooperación militar de Rusia.
Earlier, a list of 51 US diplomats signed a joint letter calling on the Obama administration to step up its military operations in Syria against the Assad government.
Y no hace mucho que 51 diplomáticos estadounidenses firmaron una carta pidiendo a la administración Obama que incremente sus operaciones militares en Siria contra el gobierno de Assad.
It is also clear that Obama's would-be Democrat successor in the White House, Hillary Clinton, is surrounded by Pentagon aides pushing for greater American intervention in Syria – even though that poses a grave risk of confrontation with Russian forces.
También es claro que la posible sucesora demócrata de Obama en la Casa Blanca, Hillary Clinton, esta rodeada de asistentes del Pentágono que presionan por una mayor intervención estadounidense en Siria—a pesar de que eso presenta el grave riesgo de una confrontación con las fuerzas Rusas.
Facing mounting criticism for failure in Syria, it seems that the US air strikes on Libya were ordered as some kind of compensation. President Obama reportedly ordered the strikes on the advice of Pentagon chief Ashton Carter. It looks like the Obama administration is trying to fend off accusations of being soft.
Al enfrentar una creciente critica por su fracaso en Siria, parece ser  que los bombardeos aéreos de EEUU contra Libia fueron ordenados como una forma de compensación. Se reporta que el Presidente Obama ordeno los ataques siguiendo consejos del jefe del Pentágono Ashton Carter. Parece que la Administración Obama esta tratando de rechazar acusaciones de que esta mostrando debilidad.
Secondly, by ordering air strikes against Islamic State jihadists in Libya's Sirte, that allows Washington to regain the narrative which it has lost to Russia in Syria.
También, al ordenar los ataques contra los yijadistas del Estado Islámico en la ciudad Libia de Sirte, permite que Washington recobre la narrativa que ha perdido ante Rusia en Siria.
Russia's success in Syria has seriously undermined Washington's claims of waging a war on terror. The last stand of the terror groups in Aleppo – including militia supported by Washington and its allies – represents an incriminating moment of truth.
El éxito de Rusia en Siria ha dañado seriamente las pretensiones de que esta luchando una guerra contra el terror.  El último enfrentamiento de los grupos terroristas en Alepo incluyendo los milicianos apoyados por Washington y sus aliados—representa un momento incriminatorio de la verdad.
Hence, as the net tightens on Syria's Aleppo, Washington's hand was forced to lash out in Libya, in an attempt to burnish its tarnished claim that it is fighting against Islamist terrorism.
Por tanto, al apretarse la  tarraya en la ciudad Siria de Alepo, Washington fue obligado a golpear en Libia en un intento de limpiar la manchada excusa de que esta luchando contra el terrorismo islámico.
In truth, however, the bigger net seems to be tightening on Washington. World public opinion increasingly understands that terrorism is closely correlated with everywhere Washington engages.
Sin embargo, la tarralla más grande parece estar apretando alrededor de Washington.  La opinión pública mundial entiende más y más que el terrorismo esta íntimamente ligado a los lugares donde Washington opera.
The terrorism spawned in Afghanistan and Iraq under US occupation, was grafted onto Libya during NATO's regime-change bombing operation in 2011, which in turn contaminated Syria as part of another regime-change campaign under Obama and his then Secretary of State Hillary Clinton.
El terrorismo nació en Afganistán y en Irak bajo la ocupación estadounidense, fue injertado en Libia durante la operación de bombardeos de la OTAN en 2011, y  a su vez contamino Siria como parte de otra campaña de cambio de gobierno conducida por Obama y su entonces Secretaria de Estado Hillary Clinton.
For Obama to now revisit Libya with further air strikes due to failure of a criminal policy in Syria – a failure resulting from Russia's principled intervention – is simply plumbing the depths of American degeneracy. And the rest of the world can see it
Para Obama, que ahora revisite Libia con más bombardeos aéreos debido a su fracaso en su política criminal en Siria—un fracaso resultado de la intervención basada en principios por parte de Rusia—es sencillamente un descenso a las profundidades de la depravación estadounidense.  Y eso el resto del mundo puede verlo.
Finian Cunningham has written extensively on international affairs, with articles published in several languages. Originally from Belfast, Ireland, he is a Master's graduate in Agricultural Chemistry and worked as a scientific editor for the Royal Society of Chemistry, Cambridge, England, before pursuing a career in newspaper journalism.
For over 20 years he worked as an editor and writer in major news media organizations, including The Mirror, Irish Times and Independent. Now a freelance journalist based in East Africa, his columns appear on RT, Sputnik, Strategic Culture Foundation and Press TV.
Finian Cunningham ha escrito extensivamente sobre asuntos internacionales en numerosos artículos publicados en varios lenguajes. Nacido en  Belfast, Irlanda, antes de iniciar su carrera como periodista obtuvo una maestría sobre Química Agrícola y  laboro como editor científico en la Sociedad Real de Química en Cambridge, Inglaterra. Su trabajo periodístico ha sido publicado en medios como: The Mirror, Irish Times y The Independent.  Ahora hace freelance desde el Este de África y sus columnas aparecen en RT, Sputnik, Strategic Cultural Foundation y Press TV.
======================================================================
BEWARE OF A REPLAYOF FALSE INTELLIGENCE/LIES/MANIPULATION